Product has been added to cart
All natural forest moss, with no chemicals or dyes
Safe and extremely absorbent
Perfect for amphibians, or any wetland environment reptiles
Can be used to humidify shelters
Use as egg-laying, or incubation medium
Comes as a 2-pack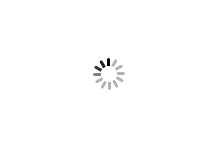 Exo Terra Forest Moss is actual compressed moss grown in the tropics of Asia.
This ecological substrate is a great choice for increasing the humidity of your terrarium. Forest Moss is very absorbent and safe for frogs, salamanders, and other burrowing animals. It can used to humidify caves and shelters and is ideal for egg-laying, or incubation medium.
Exo Terra Forest Moss Tropical Terrarium Substrate - 2 Pack
Makes 7 Litres (7qt) per pack of moss
Directions for using Exo Terra Forest Moss Tropical Terrarium Substrate
Place the Exo Terra Forest Moss brick in a bucket and add 1 L (33 oz) of water.
Let it soak for 15 minutes until it completely absorbs the water and has no clumps remaining.
Stir the substrate to ensure that no clumps or compressed parts remain and that the substrate is ready to use.
Water or mist the substrate according to the humidity level your terrarium requires.
Be sure to monitor the humidity level with an Exo Terra Hygrometer.