Exo Terra Digital Hygrometer
Product has been added to cart
Accurate reads relative air-humidity
Easy Read, Digital Read-out
Unique remote sensor
Programable single touch Minimum / Maximum temperature memory
3 Easy, installation methods
Fits both the Exo Terra Dual Top Canopy and the Compact Top
Batteries included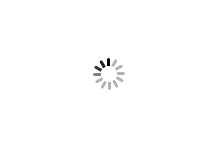 The Exo Terra Digital Hygrometer lets you to accurately monitor humidity levels in your terrarium.
Having the correct humidity level is necessary for the health of reptiles and amphibians. Incorrect humidity can lead to electrolyte imbalance, dehydration, improper shedding, thickening of the horny layers of skin, and respiratory infections. Undersand and research the natural environmental conditions of your reptile, or amphibian species because humidity requirements vary greatly.
Two hygrometers are recommended for larger terrariums to precisely monitor humidity gradients.
Setting Up Your Exo Terra Digital Hygrometer
A suction cup is used to hold the sensor in place, and the read-out instrument can be mounted in three ways:
with Velcro® (included)
with a screw
If using the Exo Terra Compact Top or Dual Top the instrument slides into a groove on the top cover