Exo Terra Analog Thermometer
Product has been added to cart
Wide range analog thermometer
Easy to read
Readings in both Fahrenheit and Celsius
Easy installation
Can be installed inside the terrarium with provided adhesive backing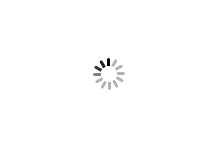 Exo Terra Analog Thermometer is a simple terrarium thermometer that monitors and provides temperature readings in both Fahrenheit and Celsius.
Easy to read and installs in your terrarium with an adhesive backing.
Directions:
Remove paper backing.
Ensure surface is clean and dry.
Press thermometer firmly onto dry surface.
Other Exo Terra Thermometer Tips:
For single thermometer placement
Choose a central location in the terrarium.
Be sure not to place the thermometer in the coolest or the warmest area.
The key is a central location.
For duel thermometer placement
Position one thermometer in the warmest spot and one at the coolest spot of the terrarium.
Keep way from direct light or heat from the lighting