Exo Terra Amapallo Hanging Plastic Jungle Plant
Product has been added to cart
Realistic replicas of plants
Can be used along with real plants
Helps create natural hiding places in your terrarium for reptiles and amphibians
Easy cleaning and maintenance
Easy installation with provided sturdy suction cups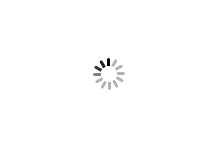 Exo Terra's Artificial Amapallo Jungle Plant is an exact copy of the natural plant and is easy to maintain.
The Exo Terra plants offer the same advantages as a live plants; which decorate, create hiding spots, and provide more dwelling space for your reptile. Not every terrarium has the ideal conditions to allow certain types of live plants to grow. Some zones in your terrarium may be too hot or dry for a live plants to thrive. Other plant may have different light requirements, or could be eaten by your reptiles.
Another option to make your terrarium thrive is to use a combination of both live plants and Exo Terra's artificial plants, allowing you the versatility to create a full terrarium, even in the hottest or driest zones. Artificial plants are perfect to use in more 'sterile,' quarantine terrariums, or can be used in parts of the terrarium where real plants wouldn't thrive or survive.
Exo Terra Jungle Plant - Amapallo Sizes
| | |
| --- | --- |
| Small | 43 cm x 15 cm (17"x6") |
| Medium | 53 cm x 18 cm (21"x7") |
| Large | 79 cm x 23 cm (31"x9") |