List Price:
$28.99
Starting From:
$20.99
You Save:
$8.00 (28%)
Product has been added to cart
3 sizes to adapt to any sized aquatic turtle terrarium
Natural look easily blends in to any aquatic terrarium setup
Adjusts automatically to all water levels
Held in place with magnets
Easy access in and out of the water with the submerged ramp
Creates a basking or terrestrial area for semi-aquatic animals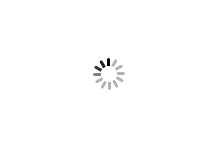 The Exo Terra Turtle Bank is a magnetic floatation area add-on for your aquatic turtles to enjoy.
The Exo Terra Turtle Bank can be mounted in the corner of the terrarium by magnets, allowing a large swimming area. The submerged ramp auto adjusts to all water levels, and create a dry basking area for turtles to enjoy the heat and UVB lamps.
Exo Terra Turtle Bank Sizes:
| | |
| --- | --- |
| Small | 16.6 cm x 12.4 cm x 3.3 cm (6.54" x 4.88" x 1.3") |
| Medium | 29.8 cm x 17.8 cm x 5.4 cm (11.73" x 7.01" x 2.13") |
| Large | 40.6 cm x 24 cm x 7 cm (15.98" x 9.45" x 2.76") |