EQyss Micro-Tek Medicated Spray
Product has been added to cart
Guaranteed to stop biting, licking & scratching
Reduces skin redness caused by irritation
Does not irritate open wounds
Deodorizes & controls pet odour
Non-toxic and environmentally friendly
For dogs, puppies & cats
Available in 473 ml (16 oz) bottle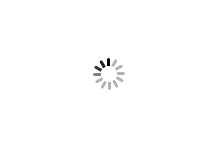 EQyss Mirco-Tek Medicated Spray is guaranteed to stop scratching by soothing irritated skin. Made with non-toxic ingredients, this fast acting formula soothes on contact and works for up to 24 hours, as well as promoting a healthy skin and coat.
Directions
After bathing with Micro-Tek Shampoo, push hair away from affected areas, where your pet is biting, itching, licking or scratching, and spray directly onto the skin. Let hair fall naturally back into place and mist entire coat with light spray. Continue spraying affected areas 2-3 times per day or as often as needed.
Deionized Water, Sodium PCA, Cetrimonium Chloride, Glycosaminoglycans, Triclocarban, Allantoin, Aloe Vera Barbadensis, Clove Extract, Lavender Extract, Thyme Extract, Citric Acid, Polysorbate 20, Polysorbate 80, Tetrasodium EDTA, DM DM Hydantoin, Methylparaben, Defoamer, Fragrance.