Earthbath Eucalyptus & Peppermint Shampoo
Product has been added to cart
100% natural, human grade ingredients
Soothes irritated, dry skin from allergies, flea bites, etc.
Refreshing eucalyptus & peppermint scent
Non toxic, paraben & sulfate free, phthalate free, and phosphate free
No artificial colours or fragrances
Contains no harmful soaps
Net content: 473 mL (16 fl. oz.)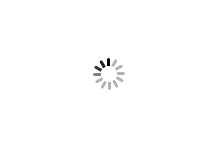 Earthbath has designed their products with the health of your pets in mind. Earthbath Eucalyptus & Peppermint Shampoo is made with completely natural, human grade ingredients that are tested on people, not animals.
This soap-free, biodegradable formula was created to help soothe dry, irritated skin suffering from allergies, bug bites, and various other skin conditions. The fragrant combination of eucalyptus and peppermint cools and calms the skin at the site of irritation while leaving your pet's coat sleek, shiny, and smelling fresh.
All Earthbath products are non toxic and contain absolutely no artificial colours, fragrances or anything else that might harm your pet or the environment. It will not wash off any topical flea and tick treatments. Net content: 473 mL (16 fl. oz.)
Precautions
Avoid contact with eyes. Product is solely intended for use on coat and skin. Flush thoroughly with clean water if eye contact occurs. Keep out of reach of children. If swallowed (by humans), consult a physician.
Purified Water, Renewable Coconut-based Cleansers, Eucalyptus & Peppermint Essences, Olive Oil Squalene (Natural Preservative).