Dogit Design Clean Training Pads
Product has been added to cart
Perfect tool for housebreaking dogs
Useful for any stage of a dogs life, including puppy's, older or incontinent dogs
Uses an special scent attract the dog to the pad
Moisture and odours are locked in with a super absorbent polymer technology
A fast-drying surface keeps paws dry and prevents moisture tracking
Suitable for indoor and outdoor use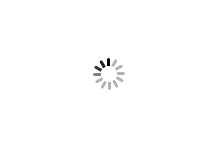 Dogit Design Clean Training Pads are a great tool for housebreaking dogs, no matter what stage of life they are in.
Each pad is infused with an enticing scent that will attract the dog to the pad, ensuring your dog knows where it's supposed to go. Dogit Training Pad have a triple leak-guard quilted design and use a very absorbent polymer technology to absorb moisture and odour. The surface of the pad locks in moisture fast, keeping your dogs paws dry and preventing moisture from being tracked in the house. Your floors are protected by both the fast-drying surface and the extra protective layer of plastic lining the bottom the pad, preventing floor damage.
Dogit Training pads can be used both indoors and outdoors, plus can be used in dog houses, crates, and other carriers. Fits ideally in the Dogit Training Pad Holder.
Dogit Training Pads make housebreaking a dog much easier.
Dogit Training Pad Size:
55.8 cm x 55.8 cm (22" x 22")
Available in Packages of:
14 pads
30 pads
50 pads
80 pads
150 pads
Dogit Training Pad Directions:
Start by positioning the training pad in a designated place where the dog should void.
Place the pad, cloth-side up and plastic side on the floor.
The leakguard pockets are quilted and will help prevent waste from spilling on the floor.
To protect floors best, the pad should be placed on a Dogit Training Pad holder.
When your dog voids on the pad, reward with a treat and praise promptly for going in the right place.
Remove the old pad and replace with a new training pad.
Make sure the pad is in the same designated place.
Your dog will become confused if you keep changing where they can use the training pad, so keep the location consistant.
If your dog doesn't eliminate on the pad, place him on the pad and encourage him to eliminate on the pad.
Tip: For indoor training it helps to keep the dog confined to a small space, such as a kitchen or bathroom, until they get used to using the training pads.
When your dog is consistently using the training pad indoors, it's time to transition him to using it outdoors.
Place a training pad outdoors where the dog can void.
Again, after every use, replace the pad with a new one and keep it postitioned in the same place.
After a short time your dog will get used to using the pad outdoors and learn not to eliminate in the house.
Once your dog has consistently learned to use the pad outdoors, you can discontinue use.