Crystal Clear WipeOut Bacterial Control
Product has been added to cart
Bacterial fish treatment - Controls an prevents bacterial infections
Remedy for finrot and ulcers - Excellent for controlled gill diseases
Safe for all aquatic life
Available in 1 size: 8 oz / 226 g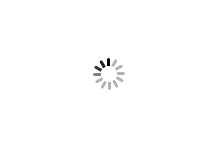 Crystal Clear WipeOut is a bacterial control treatment that helps prevent and control bacterial infections such as finrot, ulcers, and gill diseases. Bacterial diseases are often a result of fish stress of poor water quality typically around areas of pH, oxygen or temperature problems. This product is safe for all aquatic life and will help restore and prevent your pond fish from bacterial infections!
Crystal Clear KnockOut Plus Specifications:
Instructions for Use:
| | |
| --- | --- |
| Application Rates | |
| 1 oz / 28 g | Treats up to 600 Gallons |
| 2 oz / 56 g | Treats up to 1,200 Gallons |
| 3 oz / 85 g | Treats up to 1,800 Gallons |
| 4 oz / 113 g | Treats up to 2,400 Gallons |
Pond Size Calculation: Length (ft) x Width (ft) x Average Depth (ft) x 7.48 = # of US Gallons. Calculate Pond Size »
Routine Application Rate: Dissolve 1 oz (28 g) of WipeOut in dechlorinated water for every 600 gallons of water to be treated and add to the pond or aquarium for a 24 hour period. It is advisable to remove filter media prior to treatment for the 24 hour duration of treatment with WipeOut.
Persistent Problem Application Rate: WipeOut can be reapplied within 36 hours of initial application. Should you want to avoid removing filter media a dip application can be performed in a separate holding tank or "hospital tank", do not reuse container for any other use.
For Best Results: Do not over apply WipeOut and follow directions thoroughly for maximum affect.
Product Notices: Only use the amount stated above. Overdosing will not increase affect. Do not use other chemicals while treating with this product.
Attention: This product is NOT for human consumption. If swallowed call a physician immediately and induce vomiting by administration of a tablespoon of salt in a glass of water. Repeat this process until comit is clear. Failure to use as directed or changes in water conditions not consistent with label may result in loss or injury to aquatic life. Crystal Clear is not responsible for any loss of aquatic life.