Crystal Clear Vanish Plus Dechlorinator & Stress Reducer
Starting from:
$11.99
You Save:
$2.40 (20%)
Product has been added to cart
Immediately removes chlorine, chloramine and heavy metals from tap water
Provides slime coat protectant - Heals wounds and protects them during times of high stress
Makes water safe for plants, birds, or domestic animals to drink from pond
Safe for all aquatic life
Available in 3 different sizes: 8 oz, 16 oz, & 1 gallon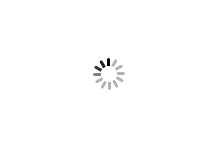 Crystal Clear Vanish Plus immediately removes chlorine, chloramine, and heavy metals from tap water that is present in city water supplies making it safe for all aquatic life. If Chlorine is not remove from the water, it is toxic to fish and can cause gill damage leaving fish unable to breath. Therefore, Vanish rapidly and effectively eliminates this toxin making it safe for fish within 20 minutes! Not only that, the Vanish Plus provides a fish slime coat protectant to help heal wounds and protect them during high stress situations such as water changes and clean-outs.
Crystal Clear Vanish Plus Specifications:
8 fl oz / 236 mL
16 fl oz / 473 mL
128 fl. oz / 1 Gal
Total Treatment Gallons:
1,600 US Gallons
3,200 US Gallons
25,600 Gallons
Shelf life:
3 years
3 years
3 years
Item #:
CC015-8
CC015-16
CC015-1G
Material Safety Data Sheet (MSDS)
Instructions for Use:
| | |
| --- | --- |
| Application Rates | |
| 1 fl oz / 30 mL | Treats up to 200 Gallons |
| 2 fl oz / 60 mL | Treats up to 400 Gallons |
| 4 fl oz / 120 mL | Treats up to 800 Gallons |
| 8 fl oz / 240 mL | Treats up to 1,600 Gallons |
Pond Size Calculation: Length (ft) x Width (ft) x Average Depth (ft) x 7.48 = # of US Gallons. Calculate Pond Size »
New Pond Application Rate: Apply Vanish Plus at the rate per gallon prescribed above after new pond has been filled. After 20 minutes pond water will be safe for fish and plants to be added.
Established Pond Application Rate: Apply Vanish Plus at the rate prescribed above when performing a water change or refilling evaporated water.
For Best Results: Apply Vanish Plus to an area of the pond with the most circulation to ensure the product will be dispersed throughout the entire pond.
Product Notices: Do not attempt to use Vanish Plus as a fish medication.
Attention: Failure to use as directed, or sudden changes in water conditions not consistent with label, may result in loss or injury to aquatic life. Crystal Clear Inc is not responsible for any loss of aquatic life.