Crystal Clear Polish AC Activated Carbon
Product has been added to cart
Bituminous coal - Powerful absorbing ability to remove Tannins, Chlorine & Ordor
Polishes water - Removes microscopic debris
Removes Ammonias, Nitrites and Nitrates
Safe for all aquatic life
Includes mesh application bag - To easily apply with other filter media
Available in 2 different sizes: 5 lbs & 15 lbs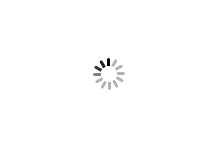 Crystal Clear Polish AC Activated Carbon consists of a bituminous coal exposed to extreme heat, which 'activates' the carbon giving it an incredible absorbing ability! This absorbing ability helps removes tannins, chlorine, ordor, ammonia, nitrite, nitrates, and even microscopic debris. This results in polished, crystal clear water!
Crystal Clear Polish AC Specifications:
5 lbs / 2.2 kg
15 lbs / 6.8 kg
Treatment Gallons for up to 3 months:
2,000 US Gallons
6,000 US Gallons
Shelf life:
3 years
3 years
Item #:
CC090-5
CC090-15
Material Safety Data Sheet (MSDS)
Instructions for Use:
| | |
| --- | --- |
| Application Rates | |
| 2.5 lbs / 1.1 kg | Treats up to 1,000 Gallons |
| 5 lbs / 2.2 kg | Treats up to 2,000 Gallons |
| 15 lbs / 6.8 kg | Treats up to 6,000 Gallons |
Pond Size Calculation: Length (ft) x Width (ft) x Average Depth (ft) x 7.48 = # of US Gallons. Calculate Pond Size »
Routine Application Rate: Replace bag with new Polish AC carbon every 3 months. Remove bad provided from bucket and fill with the appropriate amount of carbon for your pond size or filter size. Then rinse the bag thoroughly to remove any carbon dust accumulation. Then apply to filtration unit. It is always best to use Polish AC in conjunction with a filter. It is not recommended to use Polish AC by itself within the pond.
After three months Polish AC will have expanded and trapped so many pollutants that it will be time to replace it with fresh activated carbon. It is important to maintain fresh activated carbon. It is important to maintain fresh activated carbon especially throughout the spring and summer season when pond pollutants are at their highest levels.
Persistent Problem Application Rate: For large fish loads it is advisable to double the amount of carbon for the pond size.
For Best Results: Make sure to rinse Polish AC carbon thoroughly before placing in filter. Never wash carbon after it has been in the pond with tap water. If carbon is washed vigorously dunk the bag in water with no chlorine present.
Product Notices: Polish AC carbon can disposed of with normal waste service.
Attention: Failure to use as directed, or sudden changes in water conditions not consistent with label, may result in loss or injury to aquatic life. Crystal Clear Inc is not responsible for any loss of aquatic life.