Crystal Clear KnockOut Plus Fish Treatment
List Price
$17.99
Our Price
$14.39
Product has been added to cart
Combo fish treatment - Spectrum treatment for parasites, bacteria and fungus
Simple and easy treatment
All natural treatment - Eliminates & Prevents
Safe for all aquatic life
Remedies variety of illness including:

Anchorworm,

Fish Lice,

Flukes,

Chilodonella,

Ick (Ichthyophthirius),

Trichodina, &

Costia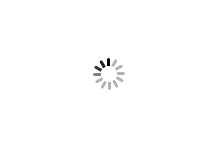 Crystal Clear KnockOut Plus is an all natural treatment that treats a variety of parasites, fungi, and bacterial infections! This fast acting treatment is safe for all fish and plants, as well as most invertebrates. Some of the more illnesses KnockOut treats include: anchorworm, fish lice, flukes, chilodonella, ick, trichodina, costia, sporozoan parasites, dinoflagellate infections, saprolegnia, achlya, leptomitus, and pythium! Not only does it eliminate illness, it is also ideal for preventing and reducing stress for your pond fish!
Crystal Clear KnockOut Plus Specifications:
16 fl oz / 473 mL
Total Treatment Gallons:
960 US Gallons
Remedies:
Ick, Parasites, Bacterial Infections & Fungus
Item #:
CC-136-16
Material Safety Data Sheet (MSDS)
Instructions for Use:
| | |
| --- | --- |
| Application Rates | |
| 1 fl oz / 30 mL | Treats up to 60 Gallons |
| 2 fl oz / 60 mL | Treats up to 120 Gallons |
| 4 fl oz / 120 mL | Treats up to 240 Gallons |
| 8 fl oz / 240 mL | Treats up to 480 Gallons |
Pond Size Calculation: Length (ft) x Width (ft) x Average Depth (ft) x 7.48 = # of US Gallons. Calculate Pond Size »
Standard Application Rate: Upon discovery of infection, apply daily for 7 days. When there are no visible signs of infection, it is recommended to continue treatment daily for an additional 3 days to ensure infection will not return. Disperse over the majority of the surface area of the pond.
Persistent Problem Application Rate: For infections that last more than 7 days after standard application, treat twice per day. Apply once in the morning and once in the evening. Do not apply as a bath application. KnockOut PLUS works best as an in-pond additive.
Preventative Application Rate: Treat daily for 7 days anytime new fish are added, during pond cleanouts, during spring start-up or any time fish are stressed.
Attention: Do not use other chemicals in pond while treating with this product.
Caution: Failure to use as directed or changes in water conditions not consistent with label may result in loss of injury to aquatic life. Crystal Clear, Inc. is not responsible for any loss of aquatic life. Keep out of reach of children. For pond and aquarium use only. Not for human, medical or food fish use.