Crystal Clear D-Solv 9 Quick Fix Pond Cleaner
Starting from:
$19.99
You Save:
$4.00 (20%)
Product has been added to cart
Clears and cleans pond water regardless of colour in as little as 24 hours
9% solutions for Rapid Action - 2x more than competing brands
Removes suspended organic debris
Most efficient and quickest water clarifier on the market
Safe for fish and plants
Available to 2 sizes: 16 oz & 1 Gallon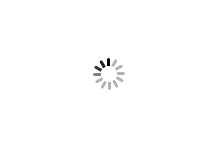 Crystal Clear D-Solv 9 is the quickest and most effective water clarifier on the market today! Designed to clear pond water, fountains, bubblers, and streams regardless of colour or size. Containing 9% coultion of active product for Rapid Action, this water clarifier can clear your water in as little as 24 hours by removing suspended organic debris. And for as efficient as this product is, this water treatment is safe for ponds that contain fish and plants!
Crystal Clear D-Solv 9 Specifications:
16 oz / 473 mL Bottle
128 fl oz / 1 Gal Jug
Total Treatment Gallons:
9600 US Gallons
76,800 US Gallons
Shelf life:
3 years
3 years
Item #:
CC075-16
CC075-1G
Material Safety Data Sheet (MSDS)
Instructions for Use:
| | |
| --- | --- |
| Application Rates | |
| 1 fl oz / 30 mL | Treats up to 600 Gallons |
| 3 fl oz / 60 mL | Treats up to 1200 Gallons |
| 4 fl oz / 120 mL | Treats up to 2400 Gallons |
| 8 fl oz / 240 mL | Treats up to 4800 Gallons |
Pond Size Calculation: Length (ft) x Width (ft) x Average Depth (ft) x 7.48 = # of US Gallons. Calculate Pond Size »
Application Rate: D-Solv 9 should only be applied a maximum of once per week at the prescribed rate.
For Best Results: Designed to be a "Quick Fix" it is recommended that Crystal Clear Clarity Max be used after D-Solv 9 treatments for best results.
Product Notices: Do not mix or use other water treatments while treating with D-Solv 9. Hazardous to humans & domestic animals. Harmful if swallowed or absored through the skin. Avoid contact with eyes or clothing. Wash thoroughlu with soap and water after handling product. Do not use D-Solv 9 with any fresh water crustaceans.
First Aid: If on skin, thoroughly was with soap and water and remove contaminated clothing. If in eyes, hold eye open and gently flush with water for 15 minutes. If swallowed, call a Poison Control Center or Doctor immediately for treatment advice.
Storage & Disposal: Do not contaminate water or feed. Do not reuse empty bottle. Rinse thoroughly before discarding in trash.
Attention: Failure to use as directed, or sudden changes in water conditions not consistent with label, may result in loss or injury to aquatic life. Crystal Clear. Inc. is not responsible for any loss of aquatic life.