Crystal Clear D-Solv Oxy Pond Cleaner
Starting from:
$34.99
You Save:
$7.00 (20%)
Product has been added to cart
Uses oxygen power to eliminate pond cleaning
Removes dead organic debris within seconds of application
Cleans waterfalls, streams and rocks - Anywhere debris accumulates
Non-toxic to fish
Money back guarantee
Available in 3 sizes: 2 lbs, 10 lbs, & 25 lbs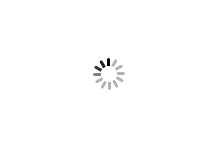 Crystal Clear D-Solv Oxy Pond Clean uses the power of oxygen to deep clean rocks, waterfalls, plant pots, streams, and basically anywhere dead organic debris accumulates. This makes pond cleaning a breeze since it works within seconds of application! This fish-safe product is guarantees results that it offers a Money Back Guarantee!
Crystal Clear D-Solv Specifications:
2 lbs / 0.9 kg Bottle
10 lbs / 4.53 kg Pail
25 lbs / 11.3 kg Pail
Total Treatment Surface Area:
800 sq. ft
4,000 sq. ft
10,000 sq. ft
Total Treatment Gallons:
20,000 US Gallons
200,000 US Gallons
500,000 US Gallons
Shelf life:
3 years
3 years
3 years
Item #:
CC070-2
CC070-10
CC070-25
Material Safety Data Sheet (MSDS)
Instructions for Use:
| | |
| --- | --- |
| Application Rates | |
| 1 oz / 28 g | Treats up to 25 sq. ft |
| 3 oz / 56 g | Treats up to 50 sq. ft |
| 4 oz / 113 g | Treats up to 100 sq. ft |
| 8 oz / 226 g | Treats up to 200 sq. ft |
Pond Size Calculation: Length (ft) x Width (ft) x Average Depth (ft) x 7.48 = # of US Gallons. Calculate Pond Size »
Routine Application Rate: Apply directly to the affected area once per week or as needed.
Persistent Problem Application Rate: For persistent pond problems or heavy debris, double the dose and lightly scrub the treated area by hand with a coarse brush until desired result is achieved.
For Best Results: They suggest using Crystal Clear Biological Clarifier in rotating treatments to help maintain a healthy, sparkling clean pond year-round.
Money Back Guarantee: They are so convinced that their product will work for you that they are offering a money back guarantee. If you don't see wuick results and don't believe D-Solv is the best pond product you have ever purchased, then return the bottle to us for a full refund.
Attention: Failure to use as directed, or sudden changes in water conditions not consistent with label, may result in loss or injury to aquatic life. Crystal Clear. Inc. is not responsible for any loss of aquatic life.