Crystal Clear Clarity Max Pond Treatment
Starting from:
$32.99
You Save:
$6.60 (20%)
Product has been added to cart
Multi-purpose cleaning action - Polishes and clears water and rocks of dead debris
Unprecedented combination of activated barley, natural bacteria, enzymes and a powerful secret ingredient
Maintains long term water clarity
Safe for all aquatic life
Available in 3 different sizes: 1 lb, 2 lbs, & 6 lbs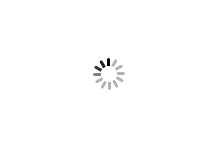 Crystal Clear Clarity Max Plus is a mult-purpose pond cleaning that uses an unprecendented combination of activated barley, natural bacteria, enzymes and a unique secret ingredient! All these ingredients work together to polish and clear dead organic debris on waterfalls, streams, plant pots and filtration systems giving you crystal clear water! Not only that, but Clarity Max also maintains crystal clear water for the long term!
Crystal Clear Clarity Max Plus Specifications:
1 lb / 453 g
2.5 lbs / 1.1 kg
6 lbs / 2.7 kg
Treatment of Gallons up to 4 months:
500 US Gallons
1,250 US Gallons
3,000 US Gallons
Total Treatment Gallons:
8,000 US Gallons
20,000 US Gallons
48,000 US Gallons
Shelf life:
3 years
3 years
3 years
Item #:
CCB051-1
CCB051-2.5
CCB051-6
Material Safety Data Sheet (MSDS)
Instructions for Use:
| | |
| --- | --- |
| Application Rates | |
| 1 oz / 28 g | Treats up to 500 Gallons |
| 2 oz / 56 g | Treats up to 1,000 Gallons |
| 4 oz / 113 g | Treats up to 2,000 Gallons |
| 8 oz / 226 g | Treats up to 4,000 Gallons |
Pond Size Calculation: Length (ft) x Width (ft) x Average Depth (ft) x 7.48 = # of US Gallons. Calculate Pond Size »
Routine Application Rate: For a sparkling clean and clear pond apply ClarityMax once a week directly to the pond or filtration system.
Persistant Problem Application Rate: For persistent pond problems apply ClarityMax up to every 3 days at the prescribed rate until the problem is corrected. Then return to normal weekly application rate.
For Best Results: For ClarityMax to work at its maximum potential. pond water pH should be maintained between 6.5 and 8.5. Water temperature should be at least 50°F and dissolved oxygen levels should be above 3 ppm.
Product Notices: Pond may become cloudy after application, this is normal. Cloudiness should clear within 24-48 hours after application.
Attention: Failure to use as directed, or sudden changes in water conditions not consistent with label, may result in loss or injury to aquatic life. Crystal Clear Inc is not responsible for any loss of aquatic life.