Crystal Clear Biological Clarifier Plus
Product has been added to cart
Pond clarifier with the use of natural bacteria & enzymes
Removes ordors and breaks down suspended dead debris
Replenishes and maintains biological filters
Concentrated formula - Billions of bacteria colonies and added enzymes
Safe for all aquatic life
6 packets treats 6,000 gallons
Available in 1 different sizes: 4.5 oz / 127 g (6 packets)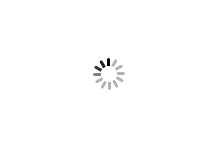 Crystal Clear Biological Clarifier Plus is a concentrated formula that contains billions of bacteria colonies with added enzymes. These bacteria colonies and enzymes will naturally clear your water by removing ordors and breaking down suspended dead debris! This will also create a healthier environment for your fish by improving dissolved oxygen levels and reducing ammonia levels. It also comes in simple water soluble packets, which makes it easy to apply with the other filter media in your filter!
Crystal Clear Biological Clarifier Plus Specifications:
4.5 oz / 127 g (6 packets)
Treatment of Gallons up to 2 months:
500 US Gallons
Total Treatment Gallons:
6,000 US Gallons
Shelf life:
3 years
Item #:
CCB002-8
Material Safety Data Sheet (MSDS)
Instructions for Use:
| | |
| --- | --- |
| Application Rates | |
| 1 Packet | Treats up to 1,000 Gallons |
| 2 Packets | Treats up to 2,000 Gallons |
| 4 Packets | Treats up to 4,000 Gallons |
| 8 Packets | Treats up to 8,000 Gallons |
Pond Size Calculation: Length (ft) x Width (ft) x Average Depth (ft) x 7.48 = # of US Gallons. Calculate Pond Size »
Routine Application Rate: Apply Biological Clarifier every 1-2 weeks.
Persistant Problem Application Rate: If a problem arises between routine applications apply Biological Clarifier at prescribed rate up to every 3 days until the problem is under control.
For Best Results: Apply Biological Clarifier directly into filter if possible or apply directly to the pond in an area of the greatest circulation. Optimal Water Conditions: pH 6.5 - 8.5, Dissolved Oxygen: 5 PPM, Temperature: 50°F.
Attention: Failure to use as directed, or sudden changes in water conditions not consistent with label, may result in loss or injury to aquatic life. Crystal Clear Inc is not responsible for any loss of aquatic life.