Crystal Clear Barley Extract Natural Pond Treatment
Starting from:
$22.99
You Save:
$4.60 (20%)
Product has been added to cart
Maintains clean and clear water - Reduces unsightly debris
Cleaner and faster than pellets or bales of barley
Simple application - No mess formula
Safe for all aquatic life - Natural pond clarifier
Available in 3 different sizes: 16 fl oz, 32 fl oz, & 64 fl oz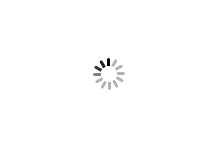 Crystal Clear Barley Extract is an effective, natural pond clarifier that maintains clean and clear water and reduces unsightly debris. With its simple application, the Barley Extract takes the extract from fermented barley straw, which is the essential ingredient to producing clear pond water! Therefore, this extract eliminates the need for barley straw pellets or bales and simply adds the essential extract to quickly clear your pond water mess-free!
Crystal Clear Barley Extract Specifications:
16 fl oz / 473 mL
32 fl oz / 946 mL
64 fl oz / 1.89 L
Treatment of Gallons up to 4 months:
1,000 US Gallons
2,000 US Gallons
4,000 US Gallons
Total Treatment Gallons:
8,000 US Gallons
16,000 US Gallons
32,000 US Gallons
Shelf life:
3 years
3 years
3 years
Item #:
CC095-16
CC095-32
CC095-64
Material Safety Data Sheet (MSDS)
Instructions for Use:
| | |
| --- | --- |
| Application Rates | |
| 1 fl oz / 30 mL | Treats up to 500 Gallons |
| 2 fl oz / 60 mL | Treats up to 1,000 Gallons |
| 4 fl oz / 120 mL | Treats up to 2,000 Gallons |
| 8 fl oz / 240 mL | Treats up to 4,000 Gallons |
Pond Size Calculation: Length (ft) x Width (ft) x Average Depth (ft) x 7.48 = # of US Gallons. Calculate Pond Size »
Routine Application Rate: Apply Barley Extract every 2 weeks.
Persistant Problem Application Rate: If pond water is turbid, double the dose and use weekly until water is clear. Thereafter use every 3 weeks for maintenance.
For Best Results: Apply to an area of the pond with the most water flow for proper dispersion of the product.
Attention: Failure to use as directed, or sudden changes in water conditions not consistent with label, may result in loss or injury to aquatic life. Crystal Clear Inc is not responsible for any loss of aquatic life.