Product has been added to cart
Durable all metal construction
Chew-proof
Mounts inside or outside of cage
Reduces soiled food
Keeps pet habitat cleaner
Sanitary method of feeding
Colours may vary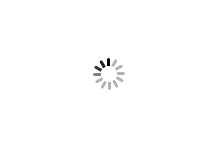 The Ware Sifter Feeder is an all metal food sifter that can store up to 5 days worth of food and prevents it from being soiled.
The Sifter Feeder is powder-coated for durability and will easily hang on to any wire cage. By storing food, wasted food is reduced by keeping food off the bottom of the habitat. Contamination is reduced and your pet will always have fresh food available for multiple days.
The Sifter can be mounted both inside and outside the cage and comes with a metal lid for easy filling. The Ware Sifter Feeder is chew-proof and is a sanitary way to feed your small animal with less waste.
Size: 17 cm x 12.7 cm x 18.4 (6.75"x 5"x 7.25")
Assorted Colours - Green and Purple