Ware Premium+ Hutch, Large
Product has been added to cart
Easy to assemble rabbit hutch
Only need a screwdriver to assemble in minutes
Easy access waterproof shingle roof, that lifts open
Includes a Hop-Way Rabbit door
Slide out pan for easy cleaning
Sturdy Fir design for outdoors, patio or garage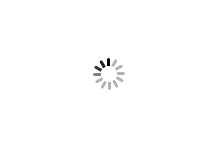 The Large Ware Premium+ Hutch will give your rabbit the perfect outdoor shelter.
Made from sturdy fir wood and sealed with a water based non-toxic stain, this hutch is built to last. The Premium+ Shelter features heavy duty powder coated wire, a Rabbit Hop-Way door, a waterproof shingle roof and a slide out plastic pan. You'll have quick access to your rabbit through the lifting roof. Clean-up is simplified by using the slide out litter pan.
With an easy-assemble design, all you need is a screwdriver and your Hutch will be together in minutes.
Perfect for use as a rabbit's outdoor shelter, on a patio, or in a garage.
Large
118 cm x 61 cm x 87.6 cm (46.5"x 24"x 34.5")