Ware Critter Universe Portable Pet Carrier
Product has been added to cart
For use as a portable carrier
Can be a treat and petting space
Connects and disconnects easily
Safe and locking to prevent escapes
Perfect temporary storage during cage cleaning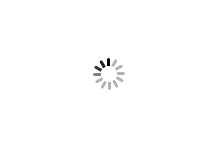 The Ware Critter Universe Portable Pet Carrier is both a convertible pet carrier and cage top chamber for petting.
This carrier is perfect to store your hamster, gerbil, or mouse for a short visit, or when cleaning its cage. The Portable Pet Carrier can be connected to the cage with a tube or used as a portable space to pet and play with.
The carrier includes a connecting door, locking latch, and carry handle. You can place your pet in this special area to give treats or to pet. The Critter Universe Portable Pet Carrier connects and disconnects easily and becomes a very versatile space your pet can enjoy.
Size: 17.8 cm x 14 cm x 13 cm (7"x 5.5" x 5.12")