Ware Clean Living Medium, Two-Level Cage
Product has been added to cart
Expandable small animal habitat
Comes with 2 levels
Easy to clean, with a removable floor grate
Easy stack-n-snap assembly
Built in casters for easy movement.
Durable design
* The 2.5 cm (1") wire spacing is not suitable for smaller pets like rats, gerbils, or mice, etc.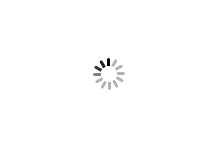 The Ware Clean Living Medium, Two-Level Cage is versatile environment to adapt as your small animal grows.
This cage has wires spaced at 2.5 cm (1"), so is suitable for rabbits, ferrets, chinchillas and guinea pigs and not for smaller pets like hamsters, or mice. Built with moulded plastic and a lustre coated, heavy duty wire, this cage was engineered to last.
The cage is fully expandable with the flexibility to each add extra levels, and to customize where shelves and ramps can be placed. There are no limits to the types of size and combinations that can work with this habitat. The new stack-n-snap technology makes it easy to build and create a variety of habitat designs that will work with your pet.
Assembly is a snap and no tools are required to put it together. With an easy stack-n-snap connection design, it takes only minutes to have your cage ready.
Safety and comfort are paramount in the Clean Living Design; built with a solid plastic shelf and a sure footed ramp for easy access to the platform. The floor is made of a very comfortable floor grate that's easy on small animal feet and has smooth and rounded edges for safety.
Equipped with a no-scatter cage guard system keeps the mess where it's supposed to be. A deep plastic base and an easy slide out tray makes this unique habitat easy to clean. Cleaning this cage couldn't be easier with the removable and washable floor grate. Made of stain resistant plastic, the grate simply slides out and can be put back into place when cleaned.
The oversize door makes access to your pet easy, even for kids. If you need to move the cage, it's simple, with the built in casters to roll the habitat to a new location. Add a level, or a bunch of them to expand your pets living space and helps them overcome cage boredom.
Size: 67.3 cm x 45.7 cm x 53.3 cm (26.5"x 18"x 21")