Critter Ware Jumbo Scatterless Lock-N-Litter Pan
Product has been added to cart
Jumbo size for large rabbits
Scatterless design and mess-proof system
Comes with lock, plastic guard and wire floor panel
Secures to cage and will not overturn
Easy to clean and remove
Fits in all wire cages
Includes 2 cage locks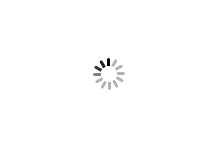 The Jumbo Scatterless Lock-N-Litter Pan is designed to make waste management easy for large rabbits and other pets that live in a large cage.
High sides keep the mess inside the litter pan and locks secure the pan in place. The Lock-N-Litter is made out of stain and odour resistant plastic and features a unique wire floor panel that's designed to keep waste in the pan and not all over the cage bottom. A locking guard keeps the pan in place until it's time to clean, eliminating scattered litter and overturned pans. And when it's time to clean; simply unlock, remove, clean, replace and lock back into place.
The Jumbo Scatterless Lock-N-Litte Pan is ideal for large rabbits, chinchillas and other similar sized small animals.
Size: 40.6 cm x 29 cm x 20 cm (16"x 11.5"x 8)