Critter Ware Hang-N-Tunnel Crinkle
Product has been added to cart
Adds valuable playing and resting space
Durable hanging straps and clips
Easily added to any cage
Crinkle sound for excitement
Encourages play and helps reduce cage boredom
Warm and comfy fleece
Washable and foam free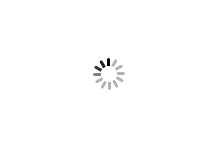 The Critter Ware Crinkle Hang-N-Tunnel is a fun, cozy tunnel for your pet to play in.
Attaching the crinkle tunnel is easy - just use the provided nylon straps and clips and mount inside any cage. Your pet will discover the unique crinkle sound that comes from inside the tunnel. The Hang-N-Tunnel promotes healthy and safe activity that helps them overcome cage boredom. The Crinkle Hang-N-Tunnel is safe, foam-free and washable.
Pets love playing, resting and hiding in tunnels and will enjoy the comfy, soft fleece. Great addition for ferrets, chinchillas, rabbits, pet rats, and other small animals.
43.25 cm x 15.25 cm x 12.75 cm (17"x 6"x 5")
Washing Instructions:
Hand wash and tumble dry with no heat.
Discontinue use and replace Crinkle Hang-N-Tunnel if it becomes damaged or worn.