Critter Ware Hang-N-Hammock
Product has been added to cart
Durable fleece sleeper
Safe, no foam construction
Fits any cage
Attaches to any cage easily with provided nylon straps and clips
Comfy hammock design
Added play, rest, and hiding space
2 Assorted Patterns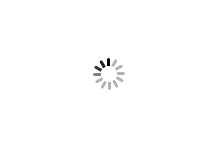 The Critter Ware Hang-N-Hammock is a durable sleeper that can fit in any cage.
Expand your pets resting space by adding a comfortable hammock. Comes with four clips and nylon straps to attach easily to the cage. Watch your pet play, hide, and rest with his new added space. Made of safe fleece that contains no foam. Expand your pet's living space with layers of comfort within the habitat.
Great for ferrets, rabbits, chinchillas, pet rats, and other small pets
Size: 35.5 cm x 35.5 cm x .64 cm (14"x 14"x .25")
Washing Instructions:
Hand wash and tumble dry with no heat.
Discontinue use and replace Hang-N-Hammock if it becomes damaged or worn.