Comfort Zone with D.A.P. Spray
Product has been added to cart
Helps alleviate fear-related behaviors associated with travel, new environments, and other stressful situations

Odorless pheromone
Perfect for on the go applications
Clinically proven 95% effective
Treats nervous behavior such as: whining, barking, chewing, etc
Available in 60 ml (2.03 oz)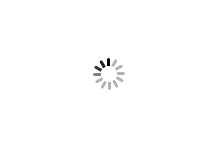 Comfort Zone with D.A.P. is a stress reducing pheromone for dogs and puppies that's designed to make your dog feel safe and secure.
Simply plug it into the area or room where your dog has shown signs of stress or anxiety, for 24 hour control.
Includes 1 diffuser and a 48 ml (1.62 oz) bottle.
Treatable Behaviours: Barking, whimpering/whining, urination and defecation, stress due to new home environment, chewing, nervous traveler.
Instructions for Use:
Spray 8-10 pumps in the general area where the dog will be residing and 15 minutes before the dog is introduced into the environment (car, carrier, etc.). Each animal will respond differently, but effects should last approximately 1 ½ to 2 hours. Reapply if travel lasts longer than 2 hours.
Analogue of Dog Appeasing Pheromone . . . . . . . 2%
Isopropanol . . . . . . . . . . . . . . . . . . . . . filled to 60 ml