Comfort Zone with D.A.P. Refill
Product has been added to cart
Designed for Comfort Zone with D.A.P. Diffuser
Odorless pheromone
Easy to use, just plug in
Clinically proven 95% effective
Treats nervous behavior such as: whining, barking, chewing, etc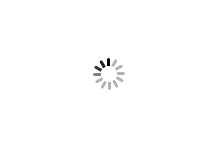 Comfort Zone with D.A.P. is a stress reducing pheromone for dogs and puppies that's designed to make your dog feel safe and secure.
Simply plug it into the area or room where your dog has shown signs of stress or anxiety, for 24 hour control.
Includes 1 diffuser and a 48 ml (1.62 oz) bottle.
Treatable Behaviours: Barking, whimpering/whining, urination and defecation, stress due to new home environment, chewing, nervous traveler.
Instructions for Use:
Remove bottle cap.
Screw diffuser onto the bottle and tighten.
Plug the Comfort Zone Diffuser into the rooms where urine marking has taken place (allow 4 weeks to see improved behavior).
Replace bottle after 4 weeks.
Use for 90 days for best results.
If your pet has access to more than one floor in your home, a diffuser should be used on each floor.
Analogue of Dog Appeasing Pheromone . . . . . . . 2%
Excipients to . . . . . . . . . . . . . . . . . . . . . . . 100g
Treats 500-650 sq. ft.
One bottle lasts 4 weeks
Use as directed
Odorless and non-toxic, does not affect humans or other pets
Not a drug or tranquilizer
KEEP OUT OF REACH OF CHILDREN. Keep container tightly closed. Store at room temperature. DO NOT USE DIRECTLY ON ANIMALS.
Empty packaging and any remnants of the product should be disposed of in accordance with current regulations covering disposal of waste products.
Refer to package insert for complete instructions for use.