Classy Kitty High Top Cat Playground
Product has been added to cart
Multiple levels for active cats to climb
Resting and lookout perch at the top
Posts are wrapped in sisal
Platforms are covered with residential-grade, stain-resistant carpet
Easy to assemble
Includes all necessary directions and tools
Measures 17" x 19" x 66"
Made in the U.S.A.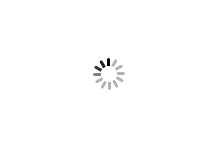 The Classy Kitty High Top Cat Playground is like a jungle gym for cats. This post has several different levels for climbing as well as a perch that's way at the top - a good challenge for your acrobat kitty. The post is wrapped with sisal, which makes for a great scratching material. The levels and perch at the top are covered in stain-resistant, residential grade carpet, making it durable.
The Classy Kitty High Top Cat Playground will make an excellent addition for homes with active cats or multiple cats. It is easy to assemble and all of the parts and instructions are included. It measures approximately 17" x 19" x 66" and is made in the U.S.A.