Catit Senses 2.0 Wave Circuit
by Catit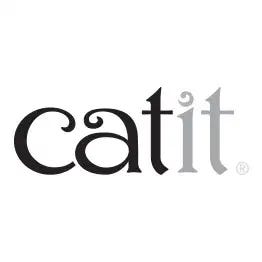 Product has been added to cart
Speed circuit with "waves" for variability
Stimulates cat's senses through play
Peek-a-boo holes for cats to bat at all
Can be arranged in a variety of layouts
Includes one more piece than previous design - straight piece
Easy to assemble & clean
Compatible with other Catit Senses 1.0 & 2.0 designs
The Catit Senses 2.0 Wave Circuit is an interactive, closed circuit toy that will provide your cat(s) with endless playtime and fun and stimulate the senses. Arrange the circuit pieces in a variety of different layouts to keep your kitty on his toes as he watches and bats at the ball rolling up and down the waves in the circuit.
The 2.0 version offers one more piece than the 1.0 version (a straight piece) and each of them has peek-a-boo openings for your cat to swat the ball as it passes by. The circuit is easy to assemble and disassemble for cleaning. This new version is compatible with the old version of the Wave Circuit as well as with other Catit 2.0 Senses. Wave Circuit comes with 8 pieces, including ball.
Catit Senses 2.0 Wave Circuit Measurements
Height: 5.3 cm (2.1")
Weight: 601 g (1.3 lb)
Please Note:
This toy is intended for use by cats only.
Hand wash individual parts with natural soap and warm water. Rinse thoroughly.
Click here for the Catit Senses 2.0 Wave Circuit Instruction Manual
Caution
Please supervise your cat with this product at all times. If any damage to the product starts to appear, please remove the toy immediately.