Catit Magic Blue Refill Pads
Product has been added to cart
Absorbs & retains up to 80% of ammonia
Reduces fecal odours by an average of 40%
Includes 6 non-toxic, unscented filter pads
Compatible with all litter boxes
Cartridge sold separately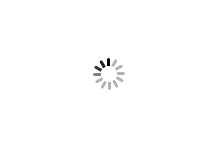 The Catit Magic Blue Refill Pads work with the Magic Blue Cartridge to capture and neutralize odours from ammonia in your cat's litter box. They use a new and improved technology to filter the terrible odours from the dirty litter, leaving the surrounding environment smelling fresh and trapping in dangerous fumes. The refill pads absorb and holds onto up to 80% of the ammonia from your cat's urine and will also reduce the odours from your cat's feces at an average of 40%.
Each pack includes 6 unscented, non-toxic refill pads. Cartridge sold separately.
Installation Directions
Place two pads inside the cartridge.
Attach docking station to litter box interior.
Insert cartridge to docking station.
Replace pads every month.