Catit Magic Blue Litter Box Filter
Product has been added to cart
Absorbs & retains up to 80% of ammonia
Reduces fecal odours by an average of 40%
Includes cartridge and two refill pads
Compatible with all litter boxes
Non-toxic and unscented filter pads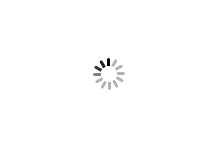 The Catit Magic Blue Cartridge works to capture and neutralize odours from ammonia in your cat's litter box. It uses a new and improved technology to filter the terrible odours from the dirty litter, leaving the surrounding environment smelling fresh and trapping in dangerous fumes. This cartridge absorbs and holds onto up to 80% of the ammonia from your cat's urine and will also reduce the odours from your cat's feces at an average of 40%.
It is easy to use and can easily be attached to any litter box, no matter what brand. The cartridge comes with unscented, non-toxic refill pads. Additional refill pads sold separately.
Litter box odor reduction
| | |
| --- | --- |
| Cat Pee | Cat Poop |
| Ammonia is the most irritating and hazardous gas found in cat urine. Even at low concentrations, exposure to ammonia can result in negative physical symptoms, especially in pets and small children. Catit Magic Blue absorbs and retains up to 80% of ammonia. | Depending on your cat's diet, the poop odors will be reduced by an average of 40%. |
Installation Directions
Place two pads inside the cartridge.
Attach docking station to litter box interior.
Insert cartridge to docking station.
Replace pads every month.