Catit Fresh & Clear Replacement Filter
Product has been added to cart
Foam/Carbon filter in one
Foam filter helps to collect debris, food & sediment
Carbon filter helps to reduce bad tastes, odors, and absorb impurities present in tap water
Replacement filters for Catit Design Drinking Fountain
Each package contains 3 replacement filters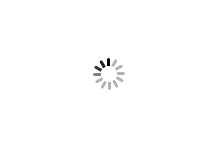 Catit Design Fresh & Clear Replacement Foam/Carbon Filter is for use with the Catit Design Fresh & Clear Drinking Fountain for Cats.
The double-sided, dual-function replacement filter is made up of a foam filter and a carbon filter. The foam filter collects any debris, hair, food and sediment in the water. The activated carbon reduces odor, bad tastes and absorbs other impurities from tap water. Each pack contains three replacement filters.
Directions for Use
Rinse filter in running water to remove any excess carbon dust.
Place filter into designated area of the fountain.
Replace filter every 3-6 weeks or when visible signs of foreign matter (debris, hair, food, etc) saturate the filter.
More frequent filter changes may be needed depending on individual home water conditions, or multiple pet use.