Catit Design Senses Super Roller Circuit
Product has been added to cart
Stimulates exercise and excitement in cats
Large 8-piece circuit with alternating high and low sections
Motion-activated illuminated ball
Openings allow cats to reach in and swat the ball
High-low circuit track propels the ball at high speeds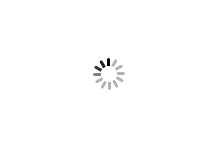 The Catit Design Senses Super Roller Circuit uses speed, play and fun to entice your cat.

This 8-piece circuit is large, with alternating high and low sections to make it fast and fun. A motion-activated illuminated ball entices your cat to chase and swipe at the ball and large openings along the circuit, let your cat safely reach in and touch the ball.
Cats see and hear, both sights and sounds that are beyond human perception. They sense and experience the world through their unique blend of touch, taste, and smell.
Catit Design Senses products appeal to all of your cat's senses.
Catit Design Senses products can be used as individual units or can be combined with other Catit Stations to create a complete Sensory Activity Centre for your pet.