Catit Design Senses Grass Garden Kit
Product has been added to cart
Includes grass seed and all material to grow your own cat grass
Aids in digestion
Prevents hairball build up
Provides grass year round
Includes Accu-Pressure Mat for paw massage
Refill cat grass available (sold separately)
Diameter: 9" / 23cm (not including mat)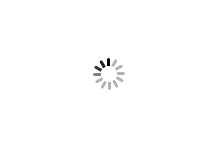 The Catit Design Senses Grass Garden Kit brings the nutritious benefits of grass for cats indoors.
Grass is a natural source of fibre for cats, aids in digestion and helps prevent hairball buildup. The Grass Garden Kit is a safe and positive way to benefit your cat's health and is ideal for indoor cats. The kit comes with all you need to grow your own cat grass.
Cats see and hear, both sights and sounds that are beyond human perception. They sense and experience the world through their unique blend of touch, taste, and smell. Catit Design Senses products appeal to all of your cat's senses.
Catit Design Senses products can be used as individual units or can be combined with other Catit Stations to create a complete Sensory Activity Centre for your pet.
Catit Senses Replacement Grass Refill 2-pack (sold separately)
Ingredients:
Barley Seeds ( 2.5%), Wheat Seeds, Pure Seed Mixture (97.5%), Inert Material (added Vermiculite) 97.5%. Germination tested: 85%