Catit Design Senses Feeding Maze
Product has been added to cart
Side Cut-outs to reach the food and treats
Challenging levels to move the food through
Food Tray collects the food at the bottom of the maze
Rotating discs let you change the difficulty to move the food
Accu-Pressure Mat for a paw massage
Size: 13" Tall x 7.5" Wide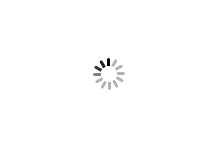 The Catit Design Senses Food Maze is an innovative way to feed your cat.
Your cat can move the food or treats through the levels of the maze with it's paws through the side openings. Slowly, the food drops down to each level until it lands on the food tray. This unique Food Maze stimulates both physical and mental activity, while appealing to your cat's sense of touch and taste. By working for it's food, you can make eating time an extended activity that monitors the amount of food eaten. The Food Maze can be used as a tool to help with cat overeating or obesity.
The Catit Design Sense Food Maze offers a variety of difficulty levels to challenge your cat's abilities.
Cats see and hear, both sights and sounds that are beyond human perception. They sense and experience the world through their unique blend of touch, taste, and smell.
Catit Design Senses products appeal to all of your cat's senses.
Catit Design Senses products can be used as individual units or can be combined with other Catit Stations to create a complete Sensory Activity Centre for your pet.