Catit Design Senses Comfort Zone
Product has been added to cart
Built for stimulating and pampering cats of all ages
Comes with a therapeutic cooling cushion
Multi-purpose massager for rubbing the head, neck and face
A built in gum stimulator for cleaning and massaging teeth and gums
Able to connect with other Catit Circuit stations (sold separately)
Includes catnip
Size: 38 cm x 38 cm x 6.35 cm (15" x 15" x 2½")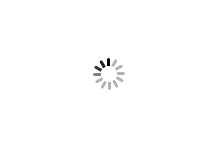 The Catit Design Senses Comfort Zone is an elevated station for stimulating and pampering cats of all ages.
The Comfort Zone comes with a special therapeutic cooling cushion for comfort or healing your cat. It's ideal for cats who need to cool down on a warm day or for cats with arthritis who need a cool surface to ease inflammation. A built in multi-purpose massager is provided for rubbing the head, neck and face. The Comfort Zone also comes with a gum stimulator for massaging gums and cleaning teeth. Comfort Zone's is elevated, which gives you space add additional Catit Senses circuits (sold separately) underneath for added sensory stimulation and exercise.
Size: 38 cm x 38 cm x 6.35 cm (15" x 15" x 2½")
Cooling Cushion Instructions:
Refrigerate cushion for at least 3 hours.
DO NOT MICROWAVE.