Cat Love Green Earth Bamboo Litter
List Price:
$19.99
Our Price:
$13.99
You Save:
$6.00 (30%)
Product has been added to cart
100% biodegradable & eco-friendly
Made entirely with bamboo - sustainable resource
99% dust-free mixture with minimal tracking
Pellets are soft on cats' paws
Blocks odours of fecal matter, ammonia & urine
Free of added dyes & fragrances
Available in 8 lb. bag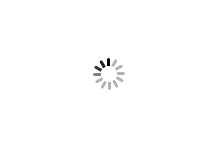 Cat Love Green Earth Bamboo Cat Litter is a completely natural, 100% biodegradable litter that is made solely with bamboo. It is a lightweight pellet mix that is 99% dust free, soft on the paws, and causes very minimal tracking.
Because bamboo is an extremely fast growing plant, it is easily sustainable. It is also up to three times more absorbent than many traditional clay litters and it is effective in blocking odours from ammonia, fecal matter, and urine. This eco-friendly litter is free of added dyes and fragrances, so you be at peace with the litter in your cat's litter box. Available in 8 lb. bag.