Carna4

Hand Crafted Pet Food

Product has been added to cart
Compare Products
You have no items to compare.
My Wish Lists
Last Added Items
You have no items in your wish list.
About Carna4

Carna4 FAQ
What is Carna4?
Carna4 is a brand of natural and organic pet food that offers a variety of food products for dogs and cats. The food is made from whole food ingredients and is minimally processed to preserve its nutritional value.
Is Carna4 a Canadian company?
Yes, Carna4 is a Canadian company. It is based in Calgary, Alberta. Carna4 food is made in Canada using high-quality, locally-sourced ingredients. The company prides itself on using only the freshest and most nutritious ingredients to create its pet food products.
Is Carna4 food suitable for all breeds of dogs and cats?
Yes, Carna4 food is suitable for all breeds of dogs and cats. However, it is always recommended to consult with your veterinarian before changing your pet's diet.
What are the benefits of feeding my pet Carna4 food?
Carna4 food is made from whole food ingredients, which means that it is packed with essential nutrients that are beneficial for your pet's overall health. It is also free from artificial preservatives, colours, and flavours, making it a healthy and natural choice for your pet.
Is Carna4 food grain-free?
Yes, all of Carna4's dog and cat food products are grain-free. Instead of grains, the food is made with nutrient-rich vegetables, fruits, and botanicals.
How can I purchase Carna4 food for my pet?
Homes Alive Pets carries a full line of Carna4 pet food, including dog and cat food and nutritional supplements to boost digestion and immune function.
Shop Carna4 Pet Food in Canada
In the ever-expanding world of pet nutrition, where store aisles and websites are filled with colourful bags, cans, and containers claiming to be the "ultimate" solution for your furry friends, discerning pet owners are seeking something more. We'd like to introduce Carna4 Canadian Pet Food, which is manufactured and headquartered in Calgary, Alberta.
Carna4 Pet Food has built a name in the pet industry as a leading pet food brand focused on excellence. They are inspired by the desire to create a truly holistic and wholesome diet for pets that is synthetic-free (no fillers or other byproducts), Carna4 was born out of a genuine passion for making a difference in the lives of your four-legged family members.
The mission of Carna4 is to nourish your pet from the inside out. Carna4 dog food and Carna4 cat food all provide balanced nutrition to ensure the longevity and vitality of your furry friend through every life stage. Check out Carna4 reviews for each of the products above to see what our customers think of this amazing dog food!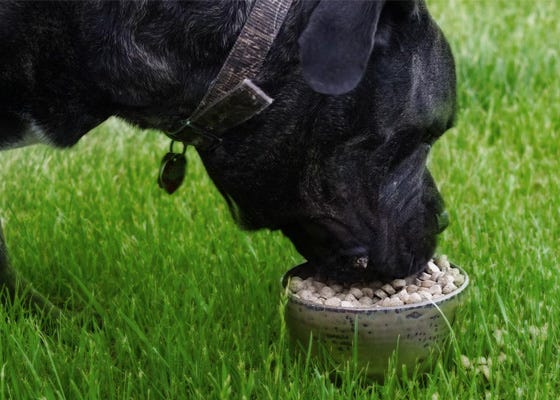 Revolutionary "Un-Kibble"
Carna4 is rewriting the rules of pet nutrition with its groundbreaking "un-kibble" concept. Unlike traditional extruded kibble, Carna4 takes a different approach to dry dog and cat food. The Canadian pet food brand combines the convenience of kibble with the exceptional nutrients, flavours, and digestibility of a dehydrated diet.
Baked to Perfection
Carna4's kibble undergoes a unique baking process at a gentle 90 degrees Celsius for just four minutes. This short bake time effectively eliminates harmful pathogens while preserving the essential nutrients and enzymes within the food. It also ensures that each bite is loaded with flavour.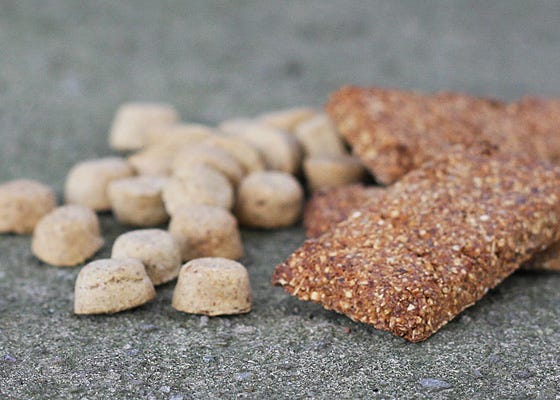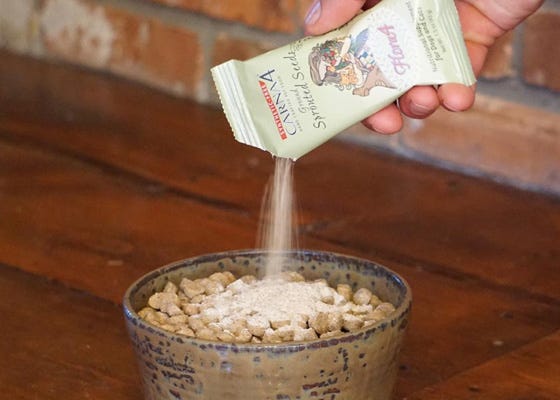 Sprouted Seeds
As innovators in pet nutrition, Carna4 pet food incorporates sprouted seeds to enhance bioavailable nutrients, probiotics, and antioxidants. Sprouted seeds are beneficial digestive aid that uses the power of sprouted seeds such as barley, flax, and lintels. These dynamic ingredients in Carna 4 Canada are teeming with vital nutrients, probiotics, digestive enzymes, essential fatty acids, and more – all effortlessly digestible and primed to supercharge your pet's well-being.