Carlson Extra Wide Walk Through Pet Gate
Product has been added to cart
Extra wide gate is ideal for small to large pets
Durable, non-toxic steel gate
Easy pressure mounting set-up
One-touch release handle to allow yourself or pets to pass through
10" x 7" built-in small pet door
Dimensions: 30" tall and fits openings 29" to 34" wide
Includes a 4" and 6" extension pieces to fit openings up to 44" wide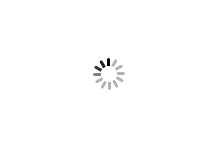 Carlson Extra Wide Walk Through Pet Gate measures 30 in. inches high and will fit extra wide openings, from 29 in. to 34 in. This white gate includes one 4 in. extension and one 6 in. extension, expanding it up to 44 in. to fit wider openings and stairways.
It works on a pressure mount system that is quick and easy to install or take down, as necessary. There is a one-touch release handle that can be used to swing the gate open so you or your pet can easily pass through. There is also a built-in pet door (10 in. x 7 in.) to let small pets in and out while still keeping larger pets on the appropriate side.
This gate is durable and is made completely with steel that is non-toxic, free of lead, and chew-proof. Other sizes and extensions sold separately.