Burgham Knit Snowflake Sweater - Prussian Blue
Product has been added to cart
Knit sweater with stitched snowflake
Perfect for walks in cooler months or just for fun
Colourfast, 100% Acrylic
Opening on back to attach leash to collar
Machine washable with cold water
Hang to dry & do not bleach
Available in a variety of sizes. See Specifications tab for details.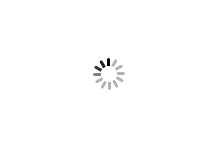 The Burgham Knit Snowflake Sweater is perfect for those cooler months of the year with its winter-y design and soft, cozy texture.The cool blue sweater is made with colourfast, 100% acrylic and can be washed in the washing machine with cold water. Hang dry and do not bleach. See Specifications Tab for Sizing Chart.
Sizing Chart
| | |
| --- | --- |
| Size | Length |
| 6 | 6" |
| 8 | 8" |
| 10 | 10" |
| 12 | 12" |
| 14 | 14" |
| 16 | 16" |
| 18 | 18" |
| 20 | 20" |