Product has been added to cart
Convenient, safe alternative to a stick - won't splinter
Great for fetching, chewing, swimming, tugging, etc.
Made with extremely durable, proprietary "bionic rubber"
Ends can be stuffed with treats or peanut butter
Bright colour makes it easily visible
Durability guarantee offered by manufacturer
Floats in water
Available in three sizes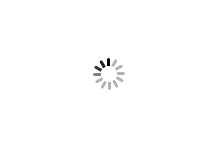 The Bionic Urban Stick is a convenient, safe version of your dog's favourite toss and chew toy - the stick. It is an indestructible* rubber toy created with your tough chewer in mind. Made with a proprietary, 100% recyclable "bionic rubber" material, is extremely durable and long-lasting. It has no sharp edges and it won't splinter like the real sticks your dog finds in the yard or at the dog park. Your dog will love playing fetch with this brightly coloured toy and it can even be used for games of tug-of-war.
There is a hole on each end of the toy which can be used to stuff treats or peanut butter inside (tip: stick the Bionic Urban Stick in the freezer after stuffing it with peanut butter to give your dog a long-lasting treat). The ridges on either side are great for dogs that love to chew and they will give you a better grip as you throw the toy. Each end is weighted to create a spiral motion when thrown.
The Bionic Urban Stick floats in water, making it a great toy for dogs that love to swim. It's completely non-toxic and dishwasher safe. Available in three different sizes. See the sizing chart under the "Specifications Tab" to ensure you pick the right size for your dog.
*Bionic Pet Products provides customers with a one-time-only Extreme Durability Guarantee in the rare circumstance that your dog is able to destroy the Bionic Urban Stick.
| | |
| --- | --- |
| Dog Weight | Recommended Bionic Urban Stick Size |
| 0.45 - 9.1 kg (1 - 20 lb) | Small |
| 6.8 - 15.9 kg (15 - 35 lb) | Medium |
| 13.6 - 27.2 kg (30 - 60 lb) | Large |