Product has been added to cart
Durable kibble and treat dispenser toy
Great for bored or overweight dogs
Made with extremely durable, proprietary "bionic rubber"
Durability guarantee offered by manufacturer
Non-toxic and 100% recyclable material
Dishwasher safe
Available in one size only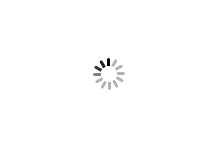 Bionic Stuffer is an indestructible* rubber toy made with your tough chewer in mind. It is made with a proprietary, 100% recyclable "bionic rubber" material that is extremely durable and long-lasting. This toy is great for dogs that are easily bored or that eat their food too quickly. There are two different sizes of openings which can be stuffed with kibble (large or small) or your pooch's favourite treat (strip or jerky-style treats can fit into the coin-purse hole). Your dog will stay busy for hours chasing the toy around as it releases goodies and she'll get a little exercise in the meantime!
The bright colour of the Bionic Stuffer makes it easy to find. It is also completely non-toxic and dishwasher safe. Available in one size only. Click the "Specifications Tab" for more details on the toy size and which dogs it is recommended for.
*Bionic Pet Products provides customers with a one-time-only Extreme Durability Guarantee in the rare circumstance that your dog is able to destroy the Bionic Stuffer.
The Bionic Stuffer is recommended for dogs 15 - 60lb. It measures 5.1"L x 2"H x 5.1"W.