Product has been added to cart
Perfect for the tough chewer in your home
Made with extremely durable, proprietary "bionic rubber"
Ergonomically designed to fit your dog's mouth
Can be stuffed with treats or peanut butter
Durability guarantee offered by manufacturer
Floats in water & bright colour makes it easily visible
Non-toxic and 100% recyclable material
Dishwasher safe
Available in three sizes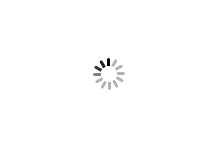 Bionic Bone is an indestructible* rubber toy made with your tough chewer in mind. It is made with a proprietary, 100% recyclable "bionic rubber" material that is extremely durable and long-lasting. There is a hole on each end of the bone which can be used to stuff treats or peanut butter inside (tip: stick the Bionic Bone in the freezer after stuffing it with peanut butter to give your dog a long-lasting treat). The ridges on either side give the bone a chewy feel and it is ergonomically-shaped to fit well with the curve of your dog's mouth.
The Bionic Bone floats in water, making it a great toy for dogs that love to swim and the nice, bright colour makes it easy to find. It is also completely non-toxic and dishwasher safe. Available in several different sizes. See the sizing chart below to ensure you pick the right size for your dog.
*Bionic Pet Products provides customers with a one-time-only Extreme Durability Guarantee in the rare circumstance that your dog is able to destroy the Bionic Bone.
| | |
| --- | --- |
| Dog Weight | Recommended Bionic Bone Size |
| 0.45 - 9.1 kg (1 - 20 lb) | Small - 3.4"L x 1.5"H x 1.9"W |
| 6.8 - 15.9 kg (15 - 35 lb) | Medium - 4.8"L x 2.2"H x 2.7"W |
| 13.6 - 27.2 kg (30 - 60 lb) | Large - 5.8"L x 2.6"H x 3.2"W |