Product has been added to cart
Made for the tough chewer in your home

Unpredictable bouncing pattern for added enjoyment
Fit most standard chucking and tossing toys
Manufacturer durability guarantee
Can be stuffed with peanut butter or treats
Bright colour makes ball easily visible
Float in water
Dishwasher safe
Available in three different sizes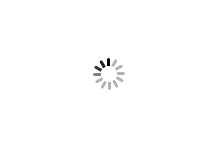 Bionic Ball is created specifically with your tough chewer in mind. When it is bounced on its spine, the direction of the ball is predictable and makes for a normal game of fetch. If, however, you want to throw your dog off his game, bounce it against the edges of the openings and watch your dog scramble in every direction to try to catch it.
Made with a proprietary, 100% recyclable "bionic rubber" material, this toy is long-lasting and Bionic even offers a guarantee if, by some rare circumstance, your dog is able to destroy his Bionic Ball. Other benefits include the nice, bright colour which makes it easy to find as well as its capacity to float in water. It is dishwasher safe and made with non-toxic materials. The varying sizes will fit most throwing and chucking toys. Fill it with peanut butter or your dog's favourite treats and stick it in the freezer for a while to give your dog a long-lasting, special surprise.
Available in three different sizes. See the sizing chart under the "Specifications Tab" to ensure you pick the right size for your dog.
| | |
| --- | --- |
| Dog Weight | Recommended Bionic Ball Size |
| 0.45 - 9.1 kg (1 - 20 lb) | Small - 2.3" diameter |
| 6.8 - 15.9 kg (15 - 35 lb) | Medium - 2.6" diameter (same size as tennis balls; fit most throwing/chucking toys) |
| 13.6 - 27.2 kg (30 - 60 lb) | Large - 3.2" diameter |