Aquascape SAB Stream & Pond Clean
List Price:
$24.98
Starting From:
$16.79
You Save:
$8.19 (33%)
Product has been added to cart
Maintains clear and healthy water
Maintains a balanced ecosystem
Powerful phosphate binder
Reduces pond maintenance
1 scoop treats up to 100 gal./378 liters
250 g treats up to 2,600 gal./10,216 liters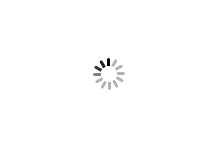 Aquascape SAB Stream & Pond Clean contains pure strains of concentrated beneficial bacteria and enzymes, ideal for breaking down debris in ponds, streams and waterfalls. SAB Stream and Pond Clean maintains a strong biological balance, providing clean, clear and healthy water conditions.
250 g = 2,600 gal./10,216 L
500 g = 5,600 gal./21,192 L
3.2 kg = 33,800 gal./127,909 L
Instructions for Use
How Much: One scoop treats up to 100 gallons of pond water.
How Often: When adding to the water for the first time, or is water quality is ppor, use a double dose every week for the first two weeks. Then, continue adding 1 scoop per 100 gallons every two weeks throughout the season. This will help maintain optimum water quality.
How To: Mix S.A.B. Stream & Pond Clean in a clean bucket (used only for your pond). Activate the S.A.B. with warm water and pour it around the perimeter of your pond or stream. Once you have created the mixture, it is best to add to the pond quickly to provide the best results. Your pond water may turn cloudy (temporarily) depending on the PH, but that is okay.
Note: Do not add directly to your pond in granular form. Make sure you activate it in a mixture first.