Product has been added to cart
Clears murky and cloudy pond water
Rapid Clear goes to work clumping suspended debris
Most ponds will be crystal clear within 24 hrs
Safe for fish and plants
1 bottle (250 ml): treats up to 5,000 gal./18,921 liters
1 pump: treats up to 100 gal./378 liters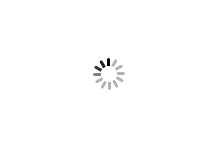 Aquascape Rapid Clear is scientifically blended to quickly clear cloudy or discolored pond water fast. We recommend using a fine filter pad or filter wool when using Rapid Clear in order to capture the clumped debris.
1 Pump = 100 Gal (378L)
10 Pump = 1,000 Gal (3,780L)
50 Pump = 5,000 Gal (18,921L)
Instructions for Use
How Much: One pump treats up to 100 gallons of pond water.
How Often: Use as needed, but do not dose twice within 48 hours.
How To: Add to the area of your pond with the most circulation.
To Calculate Pond Size in U.S. Gallons: Length x Width x Average Depth x 7.48. All measurements must be calculated in feet.