Aquascape Non-Iodized Pond Salt
List Price:
$15.98
Starting From:
$13.59
You Save:
$2.39 (15%)
Product has been added to cart
General tonic for pond fish - Treats fish health problems
Regenerates mucus membrane - Also known as slime coat
Non-iodized salt - Safe for your pond fish
Restores electrolytes - Allows proper gill function
Helps reduce fish stress
Available sizes: 2 lbs & 9 lbs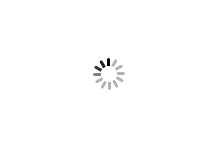 Aquascape Non-Iodized Salt is a general fish tonic that helps treat fish health problems such as parasites. It uses non-iodized salt so its safe for your fish and aquatic plants. The non-iodized salt will also help reduce fish stress by repairing your fish natural slime coat and restore electrolytes for proper gill function!
Aquascape Pond Salt Specifications:
| | | |
| --- | --- | --- |
| | 2 lbs / 0.9 kg | 9 lbs / 4.1 kg |
| Total Treatment Gallons: | 800 US Gallons | 2,900 US Gallons |
| Item #: | 99416 | 99417 |
Instructions for Use:
Application Rates
2 lbs / 0.9 kg
1 Scoop treats 100 Gallons
Contains 8 scoops
9 lbs / 4.1 kg

1 Scoop treats 100 Gallons

Contains 29 scoops
Pond Size Calculation: Length (ft) x Width (ft) x Average Depth (ft) x 7.48 = # of US Gallons. Calculate Pond Size »
How Often: As needed. Aquascape Non-Iodized Salt for ponds does not evaporate and can build up in concentration. We recommend that you only retreat when removing water from the pond or performing a water change.
How to: For best results we recommend dissolving the salt in a clean bucket with warm water and adding to the area of the pond with the most circulation.
Please Note: Water temperature should be a minimum of 32°F or 0°C. Keep out of reach of children. Store at room temperature.