List Price:
$19.98
Our Price:
$15.99
You Save:
$3.99 (20%)
Product has been added to cart
Tints pond water an attractive blue colour
Non-toxic dye with added humic and tanic acids derived from natural organic compounds found in nature
Helps reduce fish stress in spring when fish have no place to hide from sun and predators
Added enzymes help breakdown unwanted debris and sludge left after spring cleaning
Safe for fish, plants, birds or animals that may drink from the pond
1 pump treats up to 100 gal./378 liters
Treats up to 5,000 gal./18,921 liters
Available in 250 ml (8.45 oz) bottle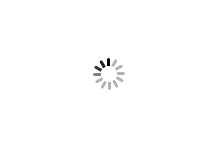 Aquascape Blue Pond Tint safely helps keep pond water clean, clear and cool. Ideal for use in the spring, when pond plants have not started growing and shading water from sunlight or summer, when water temperatures start to rise.
1 Pump = 100 Gal (378L)
10 Pump = 1,000 Gal (3,780L)
50 Pump = 5,000 Gal (18,921L)
Instructions for Use
How much: One pump treats up to 100 U.S. Gallons
How Often: As needed. One dosage lasts up to 6 weeks.
Why: Aquascape Natural Pond Tint can be used to balance pond water without the use of potentially harmful algecides. Unlike other water tinting products that only contain a dying agent, this product contains added enzymes; humic and tanic acids that will help restore and strengthen the overall ecosystem in your pond.
Calculate Pond Size in U.S. Gallons: Length x Width x Average Depth x 7.48