Aquascape Barley Straw Extract
Product has been added to cart
Naturally clears pond water
Use for weekly maintenance

Added enzymes will help reduce pond maintenance

Inhibits algae growth

Breaks down pond sludge and keeping filter pads cleaner

1 pump treats up to 100 gal./378 liters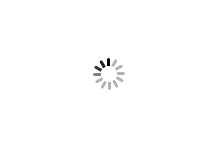 Aquascape EcoBarley Straw Extract is a fermented barley extract that has been concentrated to give you a clean, clear pond. The added enzymes will help reduce pond maintenance by breaking down pond sludge and keeping filter pads cleaner.
Instructions for Use
How Much: One pump treats up to 100 gallons of pond water.
How Often: For new ponds, or after winter, treat twice each week for 2 weeks. After your pond has matured, use a maintenance dose of 1 pump per 100 gallons each week. For algae prevention, beginning treatment as early as possible in the spring is recommended.
How To: Add to the area of your pond with the most circulation, or directly into the opening of your skimmer. We recommend heavily aerating your pond for at least 24 hours after application.
Note: Water temperature should be a minimum of 0°C (32°F).