Product has been added to cart
Submersible waterfall and filter pump - ideal for skimmer filter systems and pondless waterfall applications
Asynchronous motor - hig torque and trouble-free performance
Highly energy efficient compared to traditional pumps
Rubber feet - reduces noise
Resistant to corrosion and rust
Simple maintenance and set-up
Compact and versatile - vertical and horizontal use capabilities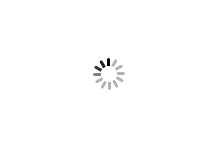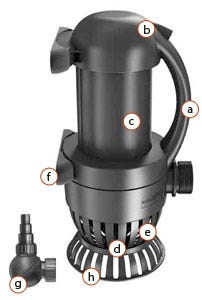 The AquaSurge Pond Pump is highly energy efficient, high performance pond pump designed for skimmer style filter systems, as well as Pondless Waterfall vault applications. With the ingenious asynchronous motor combining the efficiency of a mag-drive motor, but the power and torque of direct drive motor. This provides superior performance with minimal energy costs. Even the smallest details were critically thought over for the benefit of your pond, such as oil-free design and the unique ceramic shaft with a cooling port to prevent overheating, will provide years of stress-free, continuous use. The compact design allows the pump to fit easily into your pond skimmer and adjustable for vertical or horizontal use. With no tools required and a rotational ball out, this pond pump allows easy set up and simple maintenance. All this to create a second generation of AquaSurge Pond Pump that other pumps only dream of being, making this an ideal choice for the discriminating pond owner.
AquaSurge Pump Features
a) Small compact size makes the Aquasurge perfect for skimmers
b) Built-in cord strain relief protects the power cord from getting damaged
c) Asynchronous motor technology makes this pump more powerful and more efficient than traditional magnetically driven pond pumps
d) Unique ceramic shaft with cooling port prevents pump from overheating
e) Simple and secure threaded disconnect allows for the pump to be easily removed without removing hose clamps or plumbing assemblies
f) Rubber Feet prevent noise and vibration (if not standing upright)
g) Rotational ball output allows the pump discharge position to be easily adjusted
h) Included pump stand allows for vertical positioning
---

AquaSurge Specifications
AquaSurge 2000
AquaSurge 3000
AquaSurge 4000
AquaSurge 5000
For ponds up to:
2000 US Gallons
3000 US Gallons
4000 US Gallons
5000 US Gallons
Dimensions:
12" L x 5.5" W x 7" H

12" L x 5.5" W x 7" H

14" L x 6" W x 7.5" H
14" L x 6" W x 7.5" H
Unit weight:
9.3 lb
9.7 lb
12.1 lb
13.7 lb
Max flow rate:
2193 GPH
3196 GPH
3947 GPH
5284 GPH
Max head height:
16.5 ft
15 ft
18.55 ft
23.62 ft
Motor type:
Asynchronous
Asynchronous
Asynchronous
Asynchronous
Pump discharge diameter:
1.5" MPT
1.5" MPT
1.5" MPT
1.5" MPT
Voltage:
120V
120V
120V
120V
Frequency:
60 Hz
60 Hz
60 Hz
60 Hz
Amperage:
1.3A
1.4A
1.82A
3.0A
Wattage:
160W
165W
215W
360W
Power cord length:
20 ft
20 ft
20 ft
20 ft
Outlet diameter:

3/4", 1", 1-1/4", 1-1/2", 2"

3/4", 1", 1-1/4", 1-1/2", 2"

3/4", 1", 1-1/4", 1-1/2", 2"

3/4", 1", 1-1/4", 1-1/2", 2"

Monthly operating cost*:
$11.52
$11.88
$15.48
$25.92
Reorder number:
910187
91018
91019
91020
Warranty:
3 Year Limited
3 Year Limited
3 Year Limited
3 Year Limited
MSRP**:
$359.99
$419.99
$479.99
$529.99
View AquaSurge Instruction Manual
*Operating cost is based on 10 cents per kilowatt hour. **Contractor discounts will be based off of MSRP.