Aquascape Statuary & Small Fountain Pumps
Product has been added to cart
Submersible fountain, waterfall and filter pump
Available in flow rates from 70 to 320 GPH
Extremely energy efficient
Simple & easy to maintain
Durable prefilter cage prevents clogging and reduces maintenance
Oil-free design prevents water contamination
3 Year Manufacturer's Warranty
Available in 4 sizes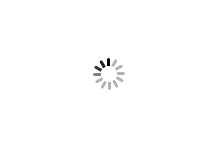 Aquascape's Statuary and Fountain Pumps are submersible pumps specifically designed for fountains, small waterfalls, and filters, with a range of 70 GPH to 320 GPH.
These pumps use "mag-drive" technology which combines performance with energy efficiency. These pumps are perfect for running small decorative fountains, water features, external filters, spitting ornaments, and indoor or outdoor water fountains.
Statuary and Fountain Pump Features
a) "Mag-Drive" motor technology combines performance with energy efficiency.
b) Included control valve allows you to create desired water flow.
c) Wide and flat base makes pump more stable.
d) Protective pump input strainer cover prevents debris from clogging or damaging the pump for fountain/water feature.
e) Intake strainer is located on the bottom to prevent pump from running dry.
Pump Specifications
| | | | | |
| --- | --- | --- | --- | --- |
| Model | 70 GPH | 90 GPH | 180 GPH | 320 GPH |
| Maximum Flow Rate (GPH) | 70 GPH | 90 GPH | 180 GPH | 320 GPH |
| Maximum Head Height | 2 ft | 3 ft | 4 ft | 5.5 ft |
| Motor Type | Mag-Drive | Mag-Drive | Mag-Drive | Mag-Drive |
| Wattage | 3.0 | 4.3 | 9.3 | 17.6 |
| Amperage | 0.037 | 0.061 | 0.175 | 0.339 |
| Power Cord Length | 6 ft | 6 ft | 6 ft | 6 ft |
| Discharge Hose Diameter | 1/2" | 1/2" | 1/2" | 1/2", 5/8" |
| Dimensions | 2" L x 1.5" W x 1.25" H | 2.5" L x 1.75" W x 2" H | 3" L x 2.5" W x 2" H | 4" L x 3.25" W x 2.5" H |
| Warranty | 3 Year Manufacturer | 3 Year Manufacturer | 3 Year Manufacturer | 3 Year Manufacturer |